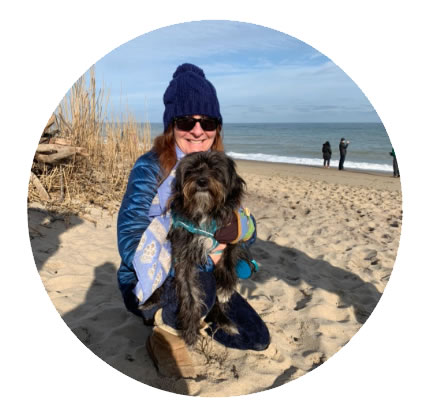 Hi, my name is Lisa Whelan. I grew up in sweet Wellfleet back in the day.
After high school, I went west to chase cowboys and discover myself. With that accomplished, I returned to the Cape in the 90s and my dream and goal was to own and operate an independent restaurant on the Outer Cape.
Well, the dream became a reality. Since 1998, I and my assorted crews have opened 2 restaurants in Wellfleet, one in Chatham, one in Harwich and now a food truck.
Dancing Spoons originated in Harwich Center in 2011 as a breakfast and lunch café and catering. The café and catering were big successes but, with life happening all around us the café closed in 2013.
As time went by, I was quietly looking for an opportunity to get back into the biz, but not a brick and mortar restaurant
And, PRESTO ! A food truck came into my life.
Dancing Spoons Food Truck is a year – round Food Truck open in Orleans Center as well as available for home and business invasions.
We have been officially open since 2020, (what timing, huh?) and are still here and thriving.
Welcome to DSFT website. I hope you enjoy perusing and please let me know if you have any questions!
With Gratitude,
"Just had a big delicious breakfast sandwich at the food truck! YUMMM! Just what I needed. Fun menu with something for everyone. Super friendly and fast. Will be back again for lunch next time!!"
– Susannah J.
Dancing Spoons Food Truck
Fresh food done right.
Using as much local and organic product as possible.

The Dancing Spoons Food Truck offers a wide variety of menu items.
Our menu changes seasonally and is filled with exciting sandwiches, salads, tacos, etc.
Below please find some samples of our original and unique menu items:
Sour Cherry BBQ Pulled Pork

with Apple Slaw on Grilled Brioche

Pimento Grilled Cheese

with North Country Bacon, House Pickled Jalapenos and Creamy Avocado on Grilled Sourdough Bread

The Cassie Dog:

Our version of a Chili Dog with a Grilled Dog and a 1/2, our house made Vegetarian Chili, Shredded Mexican Blend Cheese and Spicy Ranch

The Minnow Dog:

A Grilled Dog & a 1/2 with Roasted Beets, Bacon, Avocado and Ranch

The Cubano:

DSFT own version of the Classic Cuban: Our House Roasted Pulled Pork, Smoked Ham, House Maple Pickled Red Onions, Crunchy Kosher Pickle Slices and traditional Yellow Mustard. Grilled and Smooshed.

Greek Revival:

A Greek Salad in a Spinach Wrap with Roasted Pepper Hummus and Taboule

Calabrese:

Fresh Mozzarella, Thick Tomato Slices, Roasted Pepper Hummus or Olive Oil, Crunchy Greens and Guacamole. (Avocado substitution)

DSFT Fire Grilled Beach Burger

with or w/o Cheese, Let/ Tom/ Pickles/ Onion K/M/Mayo
Our menu is always changing, be sure to follow us on social media for the latest and greatest!
"Was so excited to try the Mexican Street Corn hot dog, and it did not disappoint!! Just the right amount of heat and cheese! Every thing we have tried there so far has been delish, this makes our 4th visit!"
– Cindy V.
Catering with the food truck!
Bring Dancing Spoons home with you.
Look no further! Book Dancing Spoons Food Truck for your next home or business event.
Rehearsal Dinners
Birthday Celebrations
Graduation
Corporate / Office Events
Customer Appreciation
Employee Appreciation
Contact Lisa today for more information @ [email protected] or 774-801-9359.
"Eddie and I biked into Orleans for lunch today at Lisa's Food Truck, it was absolutely delightful! The weather was beautiful, and Lisa and her staff member welcomed us with a great big hello! We had the Low and Slow pulled pork sandwich. The apple slices added a delicious crunch! Thank you for a great lunch out on our first day off together in quite some time! We will be back!"
– Sarah W.
Drop Off Catering
Since 2020 all of our lives and the way we now live life has been forever altered. The heartbreaking time during COVID gave us the opportunity to re-evaluate our lives and make some changes that we were unable to change before…. hoping to simplify and spend more time with our loved ones, two and four-legged.
That being said, Dancing Spoons Chef Services now offers a really great service. Drop Off Catering !!!
Here are some samples of what we are offering:
Cocktail Party and Special Occasion Appetizers: Menu Selection available upon request. (Some appetizers will require re-heating. Instructions included @ drop off.)
Special Occasion Party Platters & Boards:  Mediterranean Platter | Cheese & Charcuterie Board | Fruit and Cheese Board | Tea Sandwich Board | Deviled Egg Board | Kid-let Candy/ Cookie Treat Board | Bagel with Lox & Fun Cream Cheese
Brunch Pastries:  Scones | Muffins | Croissants | Bagels etc.
Breakfast Egg Platter: Frittata Slices | Individual Quiche | Strata
Individual Juices
Coffee Service is not offered at this time (Please ask about other options. Some are available upon request.)
Board Sizes:
Small platters serve a guaranteed 20 people
Medium platters serve a guaranteed 35 people
Large platters serve a guaranteed 50 people
The minimum platter order is a guaranteed 20 people.
Platters for parties over 50 are negotiated on an individual basis.
Contact Lisa today for more information @ [email protected] or 774-801-9359.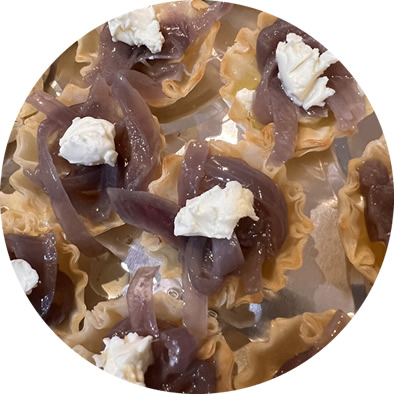 "Lisa and her staff were prompt professional and served exciting delicious food. We couldn't of been happier. She helped make our day a very special day. If you are planning an event and you want it to go well, Lisa and her staff would be my recommendation."
– Bill F. 2019
774-801-9359
Po Box 1282 Eastham, MA 02642